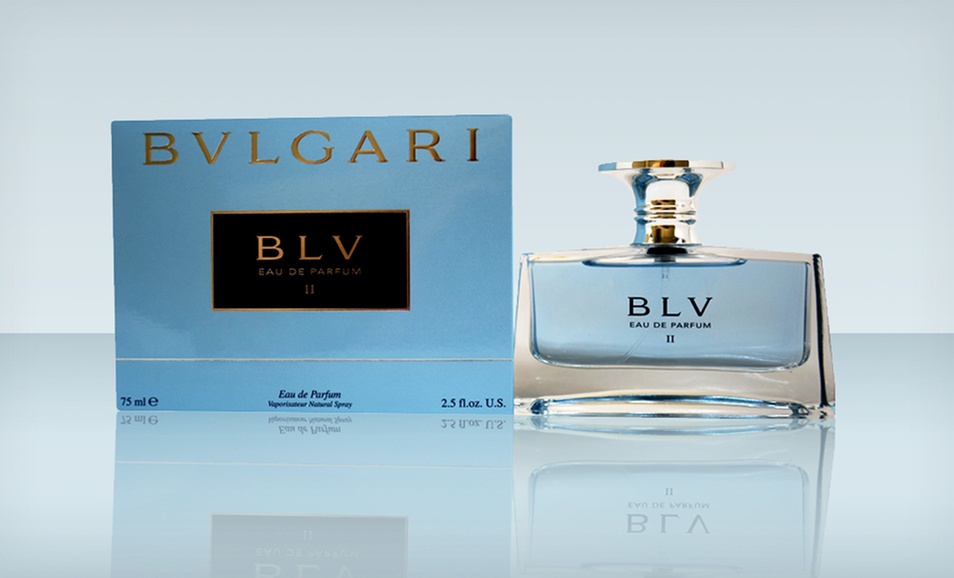 $36.99 for Bvlgari BLV II Women's Eau de Parfum 2.5 Fl. Oz. Spray ($93 List Price). Free Shipping.
Bvlgari BLV II Women's Eau de Parfum Spray

Joyous and vibrant women's fragrance
For morning-to-evening wear
Top notes: violet, star anise, frosted mandarin
Heart notes: iris absolute, jasmine petals, lily of the valley
Base notes: benzoin, Spanish cistus flowers, musk
Volume: 2.5 fl. oz.
Bottle dimensions: 4.3″x5.8″x2.5″
About Bvlgari

Spelled with a v but pronounced as a u, the Bvlgari brand began as a small silver shop in Rome in 1884. Founder Sotirio Bulgari came from an ancient family of Greek silversmiths; today, third generation family members carry on the family tradition of transforming raw precious elements into sparkling statement necklaces. Each piece begins with a sketch, as designers assess the color, brilliance, wearability, and je ne sais quoi. In an interview with the San Francisco Chronicle, Nicola Bulgari said, "Each piece has its own philosophy." Though he draws inspiration from architecture around the world—from India to Columbus, Indiana—he says, "I don't like the idea of a global style … the same things all over the world. We try to be individual in our designs."
Click here to see it at Groupon !