I love monitoring my steps on a daily basis.
Getting my 10,000 steps in on a daily basis is a priority for me.
Fitbit Flex 2 Metal Pendant Tech Review
That is me wearing my new Fitbit Flex 2 Metal Pendant.
The Fitbit Flex 2 Metal Pendant was something that I really wanted. I like that the Fitbit Flex 2 Metal Pendant looks like a stylish necklace but, in reality, it is tracking my steps.
With some disclosure, I must say that I am an Apple person.
I normally monitor my steps using my Apple watch and phone. When I work I find that the watch can get in my way and I can't always carry my phone with me every time that I go somewhere. When I saw this pendant, I knew that it was time to try the Fitbit way of life.
In order to use the pendant, you need to get the Fitbit Flex 2 Activity Tracker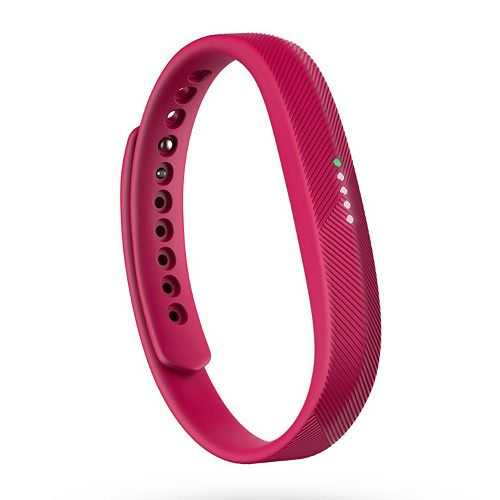 The Fitbit Flex 2, is marketed as "a slim, swim-proof fitness wristband with a removable tracker that fits into bangles, bands or pendants, so you can track all-day activity, exercise and even sleep in a style that's all your own."
PRODUCT FEATURES
Tracks steps, distance, calories burned and active minutes
Ultra-thin, removable tracker hides in bands, pendants and bangles

Swim-proof design lets you track swimming and life-proof for wear in the ocean, shower, pool and beyond

SmartTrack automatically recognizes select exercises like runs and bike rides and records them in the Fitbit app
I found that the Flex 2 was easy to set up one you download the app for it. As an iPhone user, I also needed to purchase an app so that I can merge it with my Apple Health app. I do not merge steps often as I have found that it will add steps to what my Apple products have already counted, giving me a false result. Purchasing the Flex 2 was essential for using the pendant. (I had a birthday+ the holidays=cool gifts).
I actually really like the flex 2 as it is light and easy to wear. I can type at my desk or work in my restaurant easily while wearing it. I don't even notice that it is on my wrist. I must say that if I were to lose the 'removable tracker' I would be a bit bummed. I am not sure that I would trust swimming with it.
The Fitbit Flex 2 Metal Pendant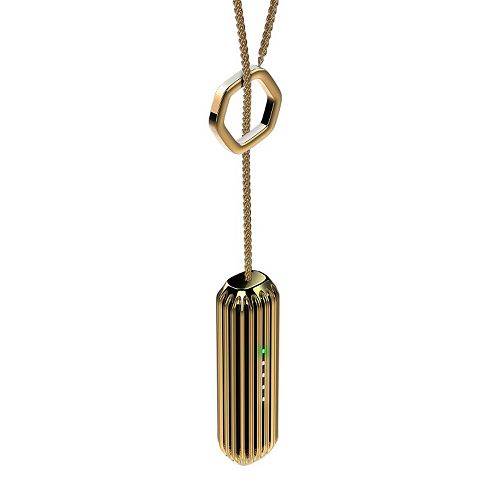 The pendant is something that is sold separately from the Flex 2. You need to place the 'removable tracker' inside the metal pendant in order for it to track your steps. It really is stylish looking.
PRODUCT FEATURES according to the marketing.
Premium stainless steel and 22K gold plated
Built-in magnet lets your tracker know you're using a non-wrist accessory so it can track your steps
Certain features like auto sleep tracking and SmartTrack may be disabled in this accessory
1.44″H x 0.43″W
Chain length: 17″
Not sweat or water resistant
For use with Fitbit Flex 2 Wireless Activity Tracker (not included)
I was really excited to receive this tracker and pendant as a gift but…
I followed the directions for setting up the tracker. The tracker needed to be linked to my phone via the app and charged. When I went to place the removable tracker inside of the pendant, I was at a loss. You see, there are no directions, anywhere that I could find, to open up the chamber where the tracker is to sit. My son finally figured it out but, it was not easy to do. I tried it and broke two nails- one twice.
The chain is long and looks nice. However, I found that the chain kept wanting to bunch up in a knot/knots.
Luckily, I had some store credits available from holiday shopping and I ordered something else, for free, to put my removable tracker in to wear.
I would still recommend Fitbit Flex 2 Activity Tracker
It comes in various colors including the pink one that I got.
Related Posts Just for You
Comments
comments
r